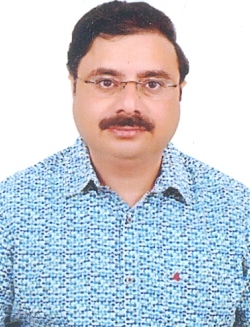 Dr. Vikram Mahajan, H.A.S.
Qualification: B.Tech. (Civil Engineering), MBA (Major Marketing & Minor Personnel), UGC (NET) in Management, Ph. D. (Management) HAS topper-2009
Worked in Corporate Sector at senior positions before joining in Govt. Sector. Worked as District Welfare Officer, Mandi; Assistant Commissioner (Development)-cum-Block Development Officer, Amb, Distt. Una; Sub Divisional Magistrate (SDM), Jaisinghpur, Distt. Kangra; Sub Divisional Magistrate (SDM), Dharampur, Distt. Mandi; Regional Transport Officer (RTO), Distt. Hamirpur. Presently working as Registrar in Himachal Pradesh Technical University, Hamirpur (HP) and also holding the additional charge of Additional Director (Admn.), Dr. Radha Krishanan Govt. Medical College, Distt. Hamirpur.