Hon'ble Vice Chancellor Desk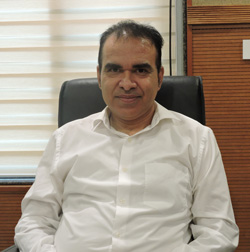 Prof. S.P. Bansal
Vice-Chancellor
Himachal Pradesh Technical University, Hamirpur(HP)
Former VC, Indira Gandhi Haryana State University, Meerpur, Rewari, Haryana
&
Former VC (A/C), BPS Mahila University (Haryana State University), Sonepat, Haryana
&
Former FounderVice Chancellor, Maharaja Agrasen University,
Solan, Himachal Pradesh from Sept.2012 to April 2016.
Phone: 94181-41389, 98160-41389(Mobile)
E-mail: [email protected]
Vice-Chancellor's Message:
It is my privilege to welcome you to Himachal Pradesh Technical University which was established by the Government of Himachal Pradesh in the year 2010. The prime objective of this University is to disseminate advance knowledge, wisdom and understanding in the fields of education, research and training in Engineering, Technology, Pharmacy and Management and imbibe all those qualities which are essential to make our students contribute effectively to the advancement of the society.
All are aware that the Engineers and Scientists can best be thought of as creators, innovators, problem solvers, builders and leaders in the World. Keeping this fact in mind, Himachal Pradesh Technical University provides quality technical education in different fields to prepare the students enrolled with it to become good contributors to the society in all respects. The degrees offered by this University in various streams are the gateway for the upward growth of the students to pursue their career.
Presently, 45 Aided and Unaided Professional Institutions located in different parts of Himachal Pradesh are affiliated to this University and are wholeheartedly making their best efforts to provide quality education. The University runs four Off-Campuses namely HPTU Off Campus Government Pharmacy College Kangra at Nagrota Bagwan, Camp at Govt. ITI Baroh, District Kangra, HPTU Off Campus Mahatma Gandhi Government Engineering College, Kotla (Jeori), Tehsil Rampur, District Shimla (Camp at J.N. Government Engineering College, Sundernagar), HPTU Off Campus Business School at Rajiv Gandhi Government Engineering College, Kangra at Nagrota Bagwan and HPTU Off Campus Hydro Engineering College, Bandla, Bilaspur at Rajiv Gandhi Government Engineering College, Kangra at Nagrota Bagwan.
This University has introduced Choice Based Credit System (CBCS) across all disciplines from the academic session 2015-16 to provide necessary mobility to students and has also signed Memorandum of Association (MoA) with Foreign Universities/Institutions to facilitate the entry of Himachal Pradesh Technical University students in the overseas institutions. I am happy to share that this University has been included under TEQIP-III programme as Affiliating Technical University (ATU) by the National Project Implementation Unit (NPIU), Ministry of HRD, Govt. of India. More than 250 students have already been imparted Skill Development Training in Telecom Sector by the BSNL, Regional Telecom Training Centre, Rajpura, Punjab under this programme. In addition, the University is sponsoring conferences/seminars of National and International level under partial financial assistance programme to enhance the academic and research excellence in affiliated institutions.
It is our endeavour to achieve eminence in the fields of professional/technical education and research. Our dedicated and efficient team at this University is committed to provide quality education to meet the aspirations of thousands of students and to equip them with techno-managerial skills that will enable them to become perfect professionals
I extend wholehearted welcome to all those students who are seeking admission to our institutions.
With best wishes (Prof. S.P. Bansal)
Vice- Chancellor
Click here to View Complete Vice-Chancellor's Profile